Distance Travelled for the Day – Est Steps: 17,355 Distance: 13km
Everest Base Camp (elev. 5364m} Oxygen Content -10.7% / 21%
Gorak Shep (elev. 5140m} Oxygen Content -10.9% / 21%
As we got up in the morning you could tell the group was excited as today was what we had come for, in a few short hours we'll be sitting at Everest Base Camp.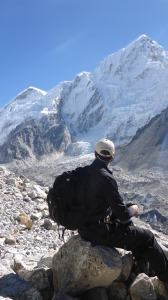 Leaving Lobuche we headed out on narrow tracks that are at times a few feet wide and several hundred metres above the ground. At other times we were trekking in wide valleys.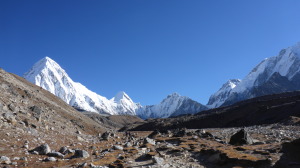 Then there was a sign that we were heading in the right direction.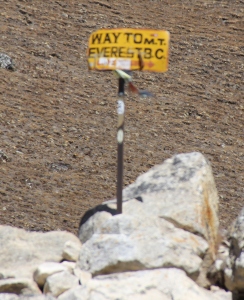 The vegetation at this time is sparse with the the trek into base camp becoming a challenge to rock hop amongst the many large rocks that form part of the trail.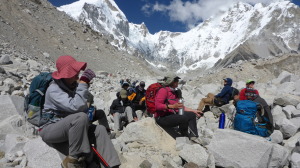 Although very limited there are some beautiful flowers that line the path to base camp,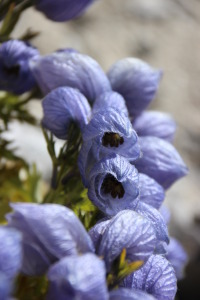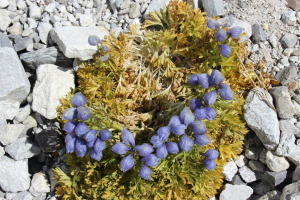 As well as the flowers, some birds and other other animals find refuge and live in the mountains.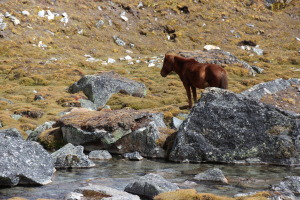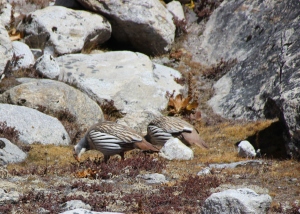 We finally reach the area of the base camp.  We trek across the rocks towards the many many prayer flags that mark the spot.  Celebrations and screams fill the air as the group reaches the spot that marks where base camp is.  Some enjoy the moment a bit more then others.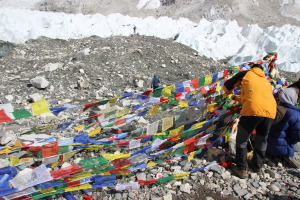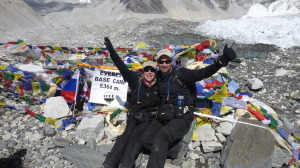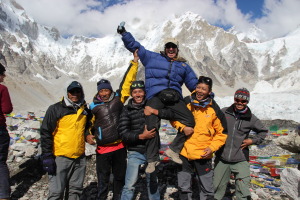 The Everest base camp area is basically a big glacier mixed with rocks and a lot of dust.  The size of the glacier is impressive and hard to get the true perspective in film.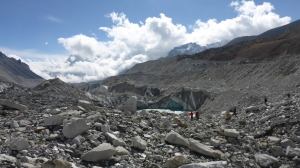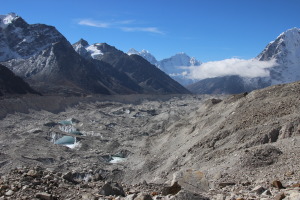 Large pools of water and ice are formed by melting ice in the warm autumn sun.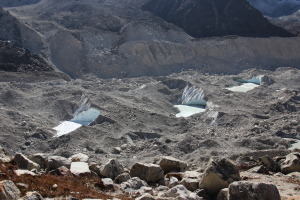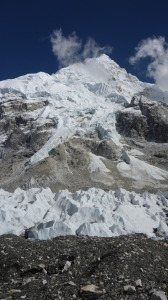 Once the celebrations are complete as well as all the photo taking we start to head towards Gorak Shep for the evening. Thinking about the 4am start to see the sun rise over Everest.